A name that lives up to how you'll feel.

The Royal Collection at Honua Kai Resort & Spa offers expansive 3 Bedroom Suites and is reserved for those seeking the highest level of luxury vacationing on Maui. Three distinct suite types carry thoughtfully chosen Hawaiian names that represent the pinnacle of island prestige – Alii, Piilani and Kamehameha. Each luxuriously appointed suite features an expansive floor plan, indulgent bathrooms, plush furnishings and exclusive amenities fit for island royalty.
Alii Specialty Suite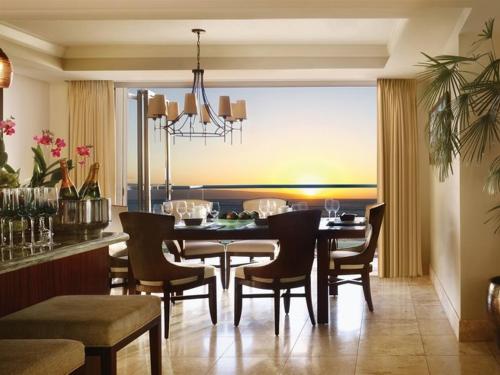 Featuring luxurious interiors with Hawaiian appointments to please even the most refined tastes. Named after the Hawaiian word for "royal" or "chief" the Alii suite is one of the most stunning three-bedroom, three full baths, accommodations in Maui. Luxurious interiors with Hawaiian appointments will please even the most refined tastes. Guests can easily enjoy creating their own special Hawaiian memories with these private escapes. With more than 2,700 square feet of indoor-outdoor living space, the suite's sun- splashed living area blends seamlessly onto the magnificent lanai with private bar-be-que grills, views of the property, pools and ocean. An ideal space for hosting friends and family.

More Info

Room location, set up, and décor may vary from actual images.
Piilani Deluxe Ocean View Suite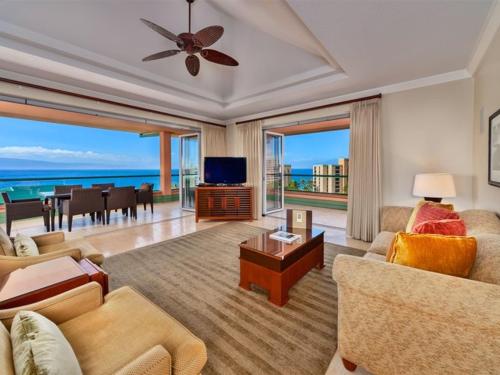 Inspired by the Hawaiian Chief Piilani, renowned for building the island's largest stone temple, the Piilani suites embody the meaning of its name, "rising sky," as each is located on the highest floor. Distinct tenth floor suites feature lavish interiors and sweeping panoramic ocean views. Covering more than 2,300 square feet, the spacious accommodations include two and three bedroom options, three full bathrooms and a large indoor living area that seamlessly blends outside to an amazing 400-square- foot lanai, perfect for entertaining or sunbathing, complete with lounge chairs, dining space and private BBQ.
More Info
Room location, set up, and décor may vary from actual images.
Kamehameha Oceanfront Suite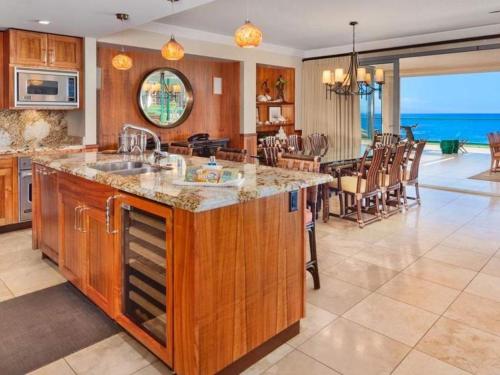 The highest expression of Maui luxury accommodations, the resort's top suite is named for Kamehameha the Great, an ancient chief who conquered most of the Hawaiian Islands and formally established the Kingdom of Hawaii in 1810. The exclusive sixth floor suite offers unmatched views and expansive indoor and outdoor living spaces. The six-room, suite includes three bedrooms, a kitchen, a living room, dining room, three and a half bathrooms and the largest lanai on Maui! The 2,650 square feet of indoor space seamlessly transitions into the 3,200 square feet of comfortable outdoor space where guests can lounge on one of the three sunbeds, whale watch on a chaise lounge, take in the sunset from the center seating area or share dinner under the stars.
More Info